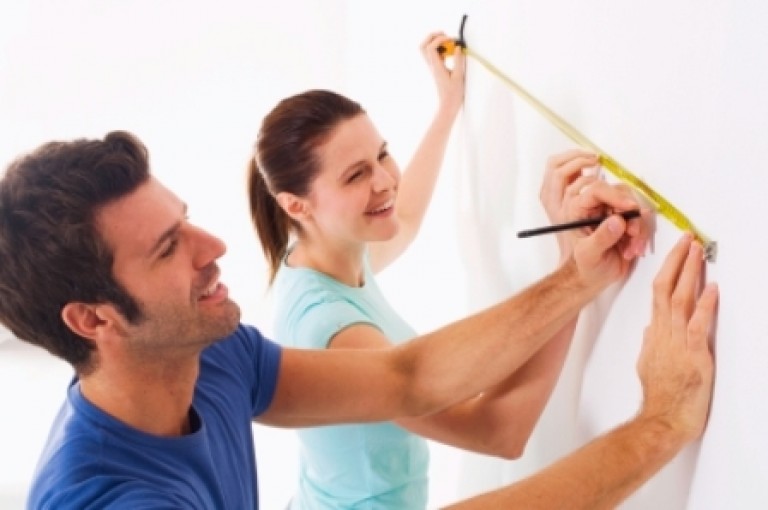 How to improve the value of your home
Making small repairs
Are there cracks in the walls and ceilings? Are the skirting boards dusty? Or could the carpets do with a bit of a clean? Taking note of these small defects make all the difference when viewing a property and so you should also take these into account when thinking about selling your home.
There are a number of tutorials online that help you fix minor cracks in walls and ceilings, and there are also a range of different carpet cleaning companies who will restore your floorcoverings to their former glory. They may be small changes, but they make all the difference if you are after a quick sale.
A new coat of paint
Light colours open up the space, darker colours create a more quaint and cosy space. By repainting your property, it can iron out some small defects and bring a sense of freshness to the property. If you are thinking of repainting your home before trying to sell it, make sure to do it a few months in advance of putting it on the market because very recently painted walls can sometimes scare off potential buyers who could think you have something to hide.
Aesthetic appeal
Small touches like energy-saving lightbulbs, welcome mats, uniform window shutters and potted plants can help liven up the space without increasing clutter. They give depth and an aesthetically pleasing look to the house and can appear welcoming to any prospective buyers. Window shutters are particularly good for adding style and value to your home because they provide a beautifully organised look when looking at the exterior of a house as well as increasing privacy on the interior of the property.
Insulation techniques
Improve your property's Energy Performance Rating by investing in a few insulation techniques. Sheep's wool makes a great insulation material for loft space and it is also a good idea to hire a professional to check your wall insulation. There are schemes that you can look at online that entitle you to a free insulation scheme, so it is always worth looking into them as a means of increasing your property insulation before trying to sell your home. By ensuring that the property is well insulated, you can get another Energy Performance Certificate, thus increasing the appeal and even the value of your home indefinitely.
For more extreme renovations, you may want to look at hiring contractors and professionals to see if there are any other ways of increasing the value of your home, but if you are satisfied with minor changes these could make all the aesthetic difference.
When people are looking at a home, they want to be able to see themselves living there, so by providing open, empty spaces that they can use as inspiration, you are making your property an easy sell for them.
Think about what you would like to see as a potential buyer and then channel that into your home improvements. If you think about the sort of things that may impress you as a prospective buyer, and use those to help you improve your home, you will have a much easier time selling your own home. Good luck!